Collection for Laser and Inkjet cartridges
Revialis is the collection partner for Staples collect. The collection solution for your Laser and Inkjet cartridges. Enabling you to do more for the environment without doing anything more, it's our mission!

With Revialis collection, we guarantee the return of your empty cartridges and their recycling.
How it works
Your collection of Inkjet and Laser cartridges
Collector in France and all over Europe for 13 years. Revialis provide a dedicated team at your disposal by email info@staples-collect.com or by phone at +33 2 40 38 69 20
About us?
Proof of your commitment
Prove your social and environmental commitment with the waste tracking certificate and collection report! You will find in these documents all the information you need for your CSR communications!
Don't throw away your cartridges, recycle them!
Revialis is operating for Staples collect to collect, sort and recycle empty cartridges and offers them a second life by recycling them. No more throwing away your empty cartridges.
Entrust us with the collection of your print cartridges, free of charge, by simply registering online!
Revialis provide a collection box to place next to your printers to dispose of the empty cartridges.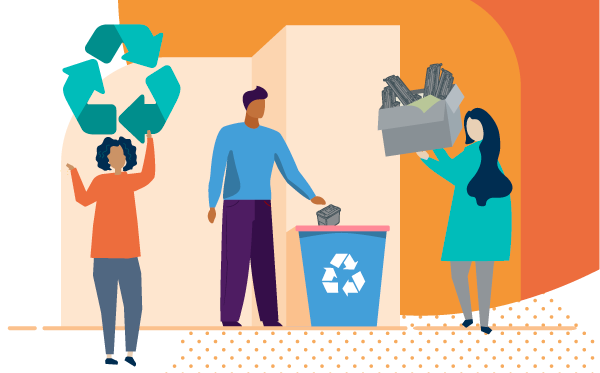 Once your box is full, we come to collect it.
Once your box or boxes are full, make a collection request online and we will come and collect it free of charge from your address within 24 to 72 hours.
How the collection works?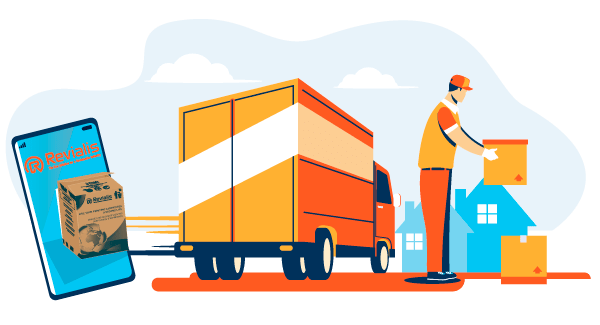 Stages of collection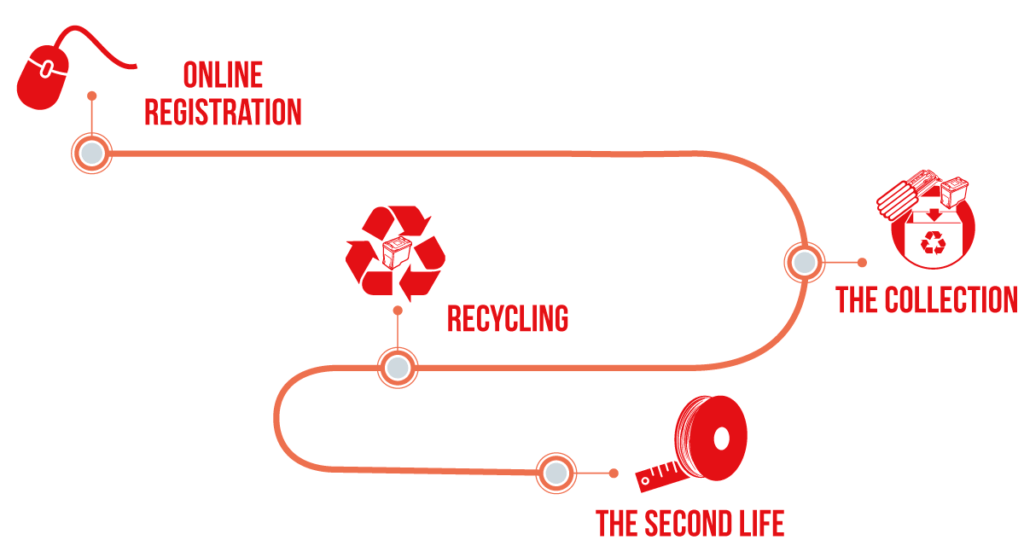 Committed to cartridge collection since 2007
About us?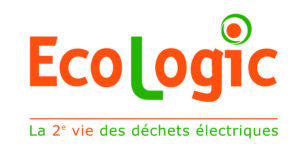 Ecologic
Revialis are members of the Eco-organism Ecologic and certified as a waste manager in order to comply with all the control and certification processes of the Eco-organisms for inkjet cartridges.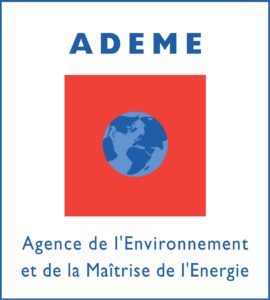 ADEME
In application of the WEEE directive (Waste Electrical and Electronic Equipment), we are a member of ADEME (French Environment and Energy Management Agency) within the framework of the implementation of an Individual Collection System for laser cartridges.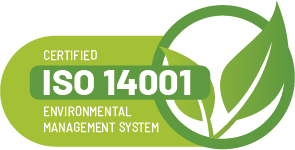 ISO 14001
The Revialis collection network is ISO 14001 certified for its waste treatment and thus guarantees that the environmental issues linked to its activities are fully taken into account