Return your cartridges - Request a collection box
You don't know where to dump your empty cartridges? Don't panic, we collect them for you and ensure the sorting and recycling of your empty cartridges! Ask for a free collection box to be installed in your company, where you can dispose of your empty cartridges. Once the box is full, we will come and collect it!
Request for delivery of empty boxes
Would you like to install a collection box in your company?
Nothing could be simpler! It's free, we take care of everything. Make a request for collection boxes directly, online
1. Ask to be a collection service customer
– Register directly on the site in the "Become a customer" area.
– Our collection service will validate the creation of your account within 24/48 hours by sending a confirmation e-mail with :
Your account number
Your username and password
General terms and conditions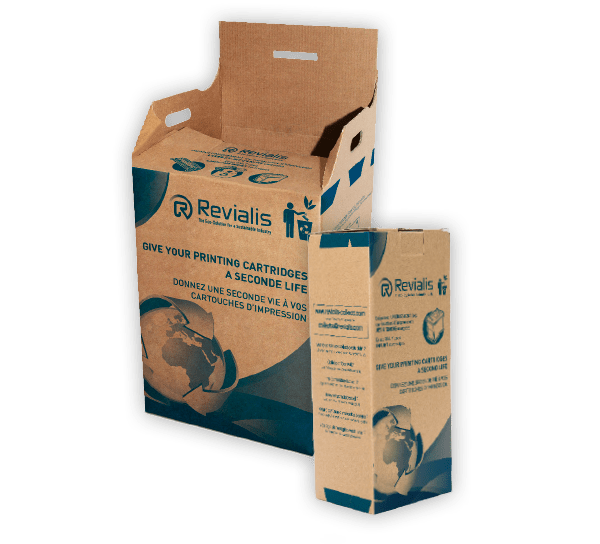 2. Request empty boxes online
Your order will be sent to you free of charge within 24 to 72 hours*.
*For deliveries / pick-ups in the Paris region, requests will be processed within 20 days maximum, via logistics tours dedicated to our customers.
Our cartons are specially designed to accommodate and store empty cartridges, they are reinforced for transport and to avoid ink or toner powder leaks.
Request boxes